Shop Our Natural Foods

Market!
From organic strawberries to free-range chicken to the highest-quality essential oils, Ramona Family Naturals takes care of you like you're family.
We believe in making sure that you can get access to high-quality organic, natural and healthy foods and supplements at a reasonable price. We also wanted to make a market that would truly be a gathering place for the community. Where you can come to enjoy a great sandwich, fantastic beverage and good friends.
Support family farmers! FarmMatch links you with local sustainable food sources. It's finally convenient to break the addiction to factory farms! Shop FarmMatch Now.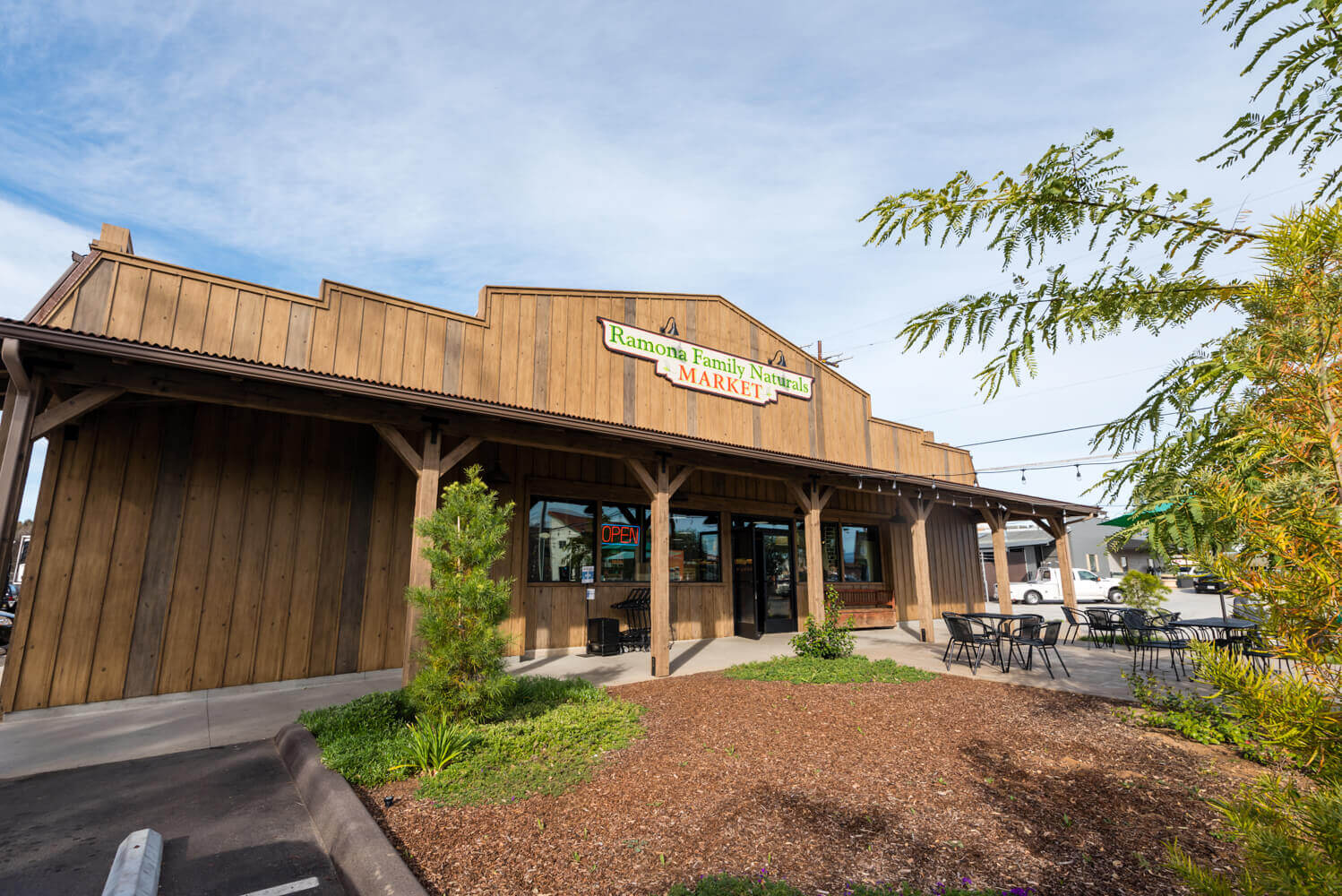 MON – SAT: 8am – 7pm
SUN: 8am – 6pm
Ramona Family Naturals offers the largest selection of local organic meats, cheeses and wines in Ramona. We also offer an assortment of natural healing oils, ointments, supplements, personal care products and more! We are your one stop for a healthy, natural, organic lifestyle.

Coffee, Smoothies, Açai Bowls & More
Healthy Food For Healthy Families!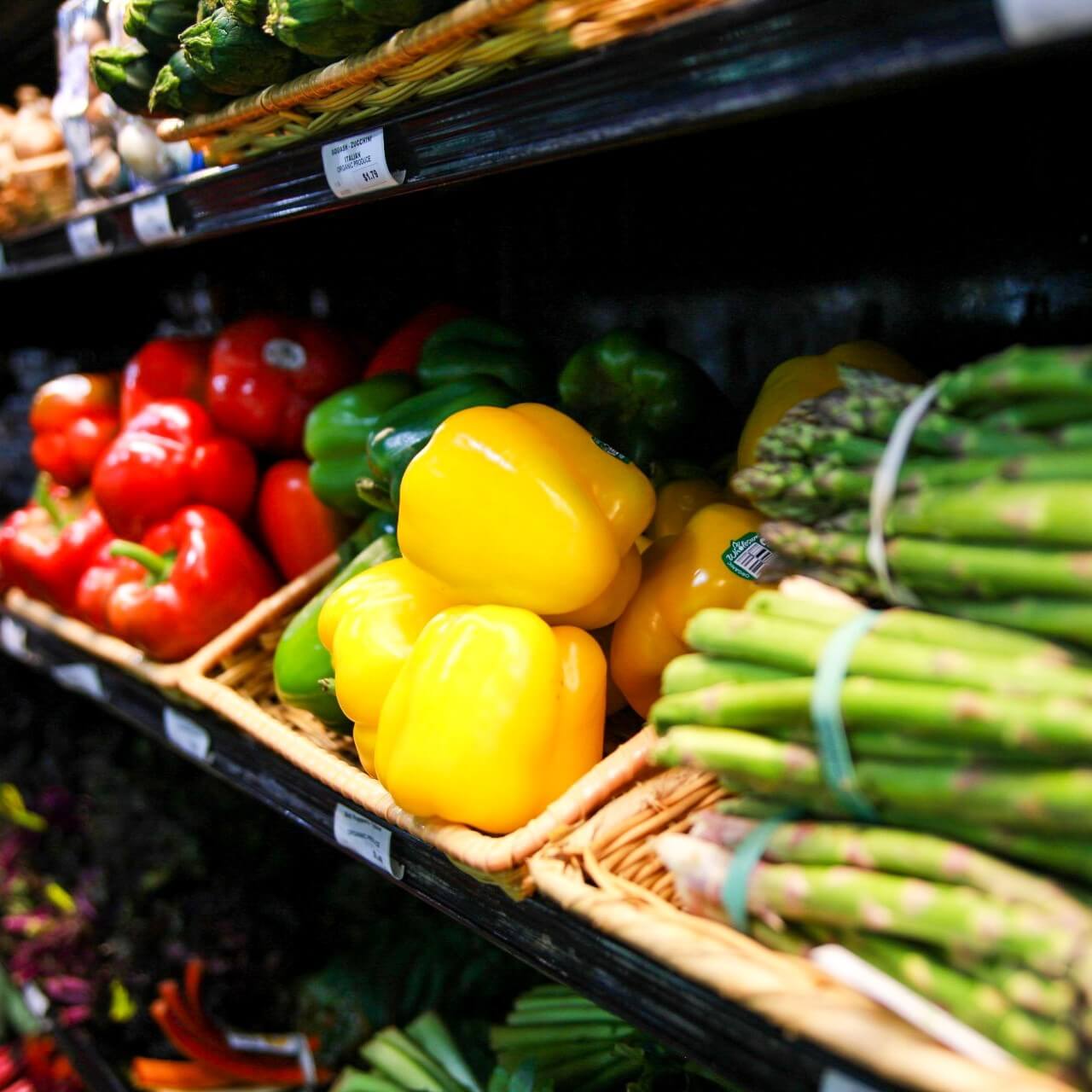 Over 2000 Organic Products
We also have scores of local farmers, producers and craftsmen represented at Ramona Family Naturals. So you will eat well with crisp organic vegetables, bountiful organic fruits, and even humanely-treated meat products like chicken, eggs, beef and pork.
Our seasonal produce is sure to delight your family. We carry grapes and wine, cheese and even olives all produced close by.
Try Our Fresh, Organic

Deli!
From delicious sandwiches like our famous Ramona Red with shredded chicken, red onion, and celery mixed with our spicy Ramona Red© Sauce and topped with sprouts and greens to our fantastic salads or delectable desserts you'll know how good organically grown fresh food can taste.
Right here in Ramona, CA.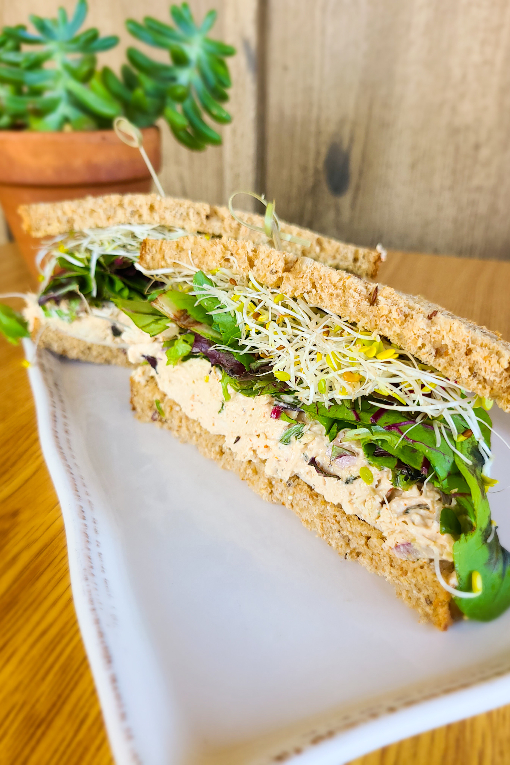 I must share how wonderful this place truly is!! I love all the organic/healthy options that are available here. But what I love the most is the customer service you receive while shopping EVERY SINGLE TIME!!
Helpful and friendly staff. A great place to pick up a healthy sandwich or homemade soup.
Great place. Lots of organic options. Wide selection of supplements and vitamins. The chocolate bananas are great and the kitchens puts out really good soups, salads, sandwiches etc.
A one of a kind store. Great people, great products and great prices. They carry raw milk and they have the most amazing frozen bananas on earth!
Here are upcoming events at Ramona Family Naturals.
Read the details as some events may require RSVP for attendance.
Fire pit will be lit and we'll have everything you need inside for bites & beverages. Pre-order your food and have it ready when you arrive: